Courtesy Visit from Tanzania Women Chamber of Commerce, Gender Equality Advisor for VSO CUSO International .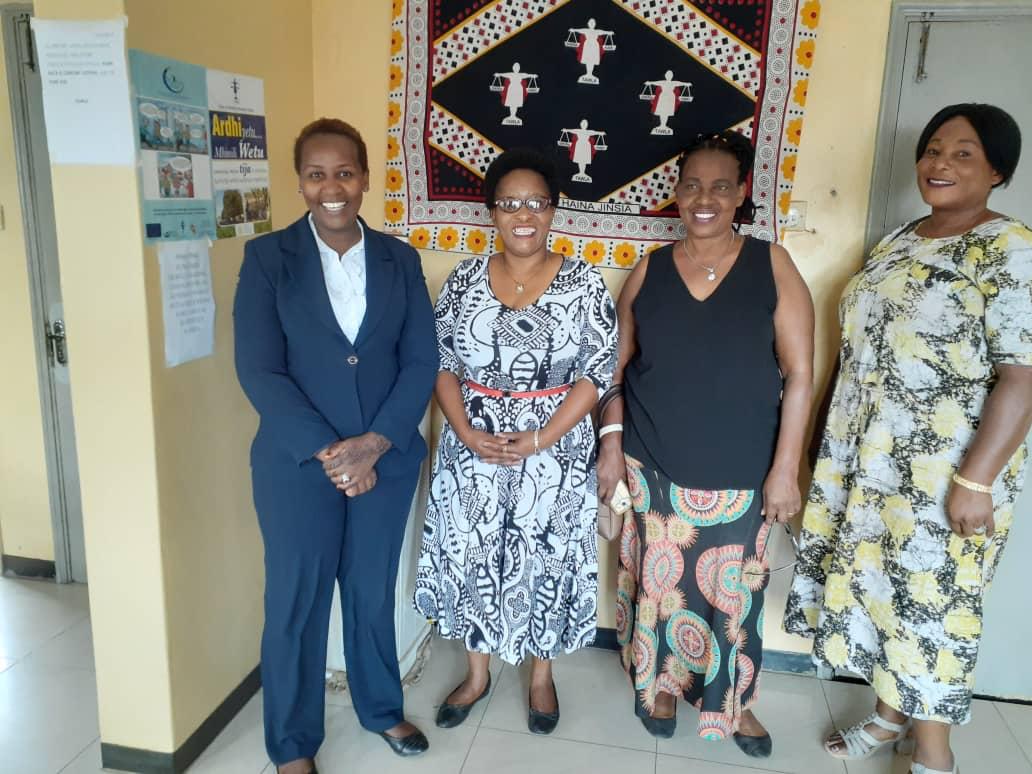 In creating sustainable access to justice for vulnerable women and children, TAWLA regional office in Mwanza was honored to be visited by a Tanzania Women Chamber of Commerce Chairperson , Ms. Maria together with Gender Equality Advisors for Voluntary Service Overseas (VSO) and CUSO International.
The aim of the visit was to get to know what TAWLA are doing in helping vulnerable women as they had identified challenges facing women in entrepreneurship. Their focus was on issues arising from matrimonial land and probate.