Fundraising Dinner Gala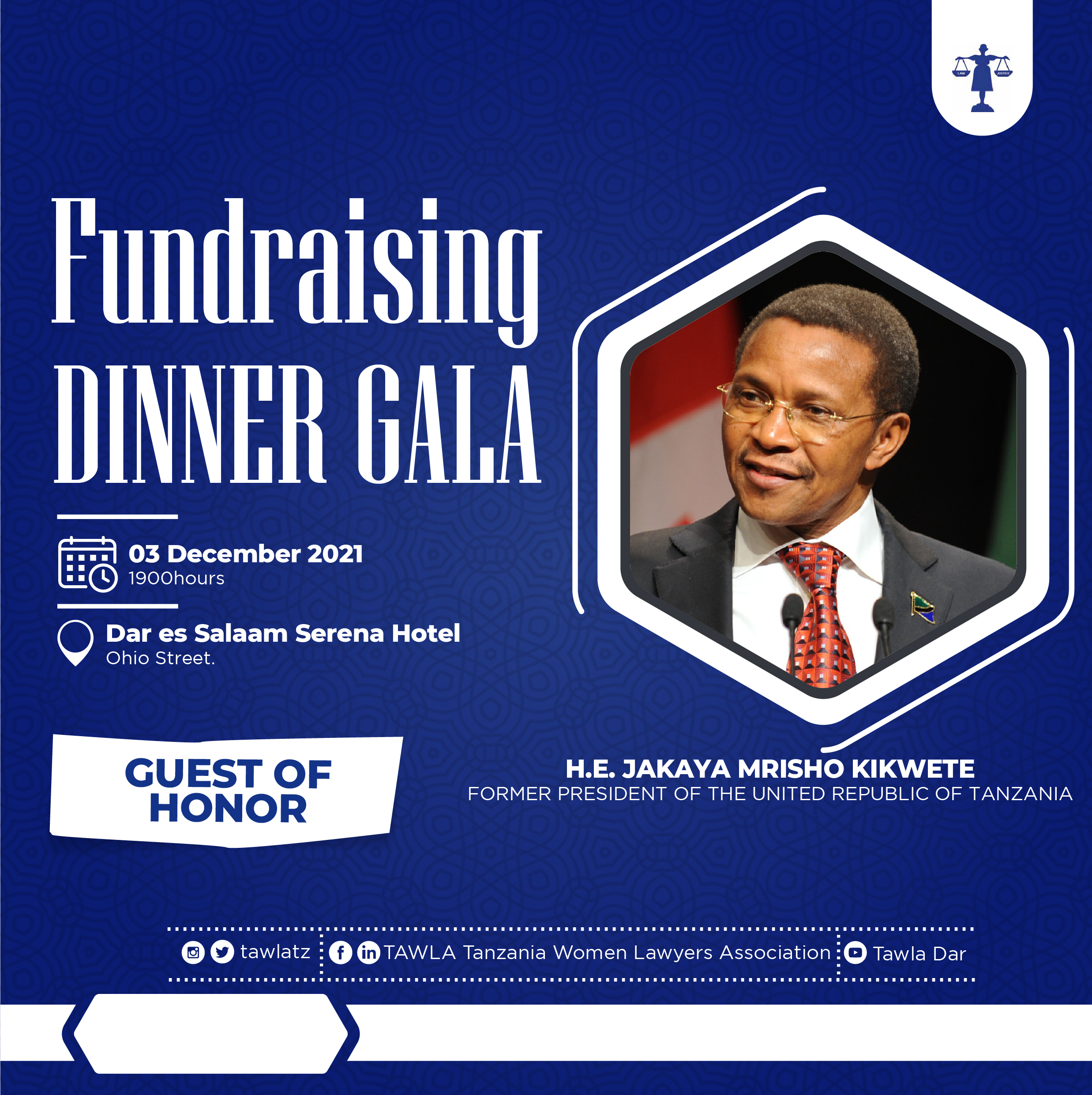 Tanzania Women Lawyers Association (TAWLA) has the pleasure to invite you to a FUNDRAISING DINNER GALA which will be held on 3rd December 2021 at Dar es Salaam Serena Hotel.
The Guest of Honor at TAWLA's FUNDRAISING DINNER GALA will be His Excellency Dr. Jakaya Mrisho Kikwete, Former President of the United Republic of Tanzania & Co – Chair of High Level Commission on ICPD25.
DON'T PLAN TO MISS THIS EVENT!!
#FundRaisingDinner2021
#TAWLAFundRaisingGala
#HakiHainaJinsia