LSF and TAWLA Partner with Ubungo Municipal Council to Launch "HATI YANGU MAISHA YANGU" Project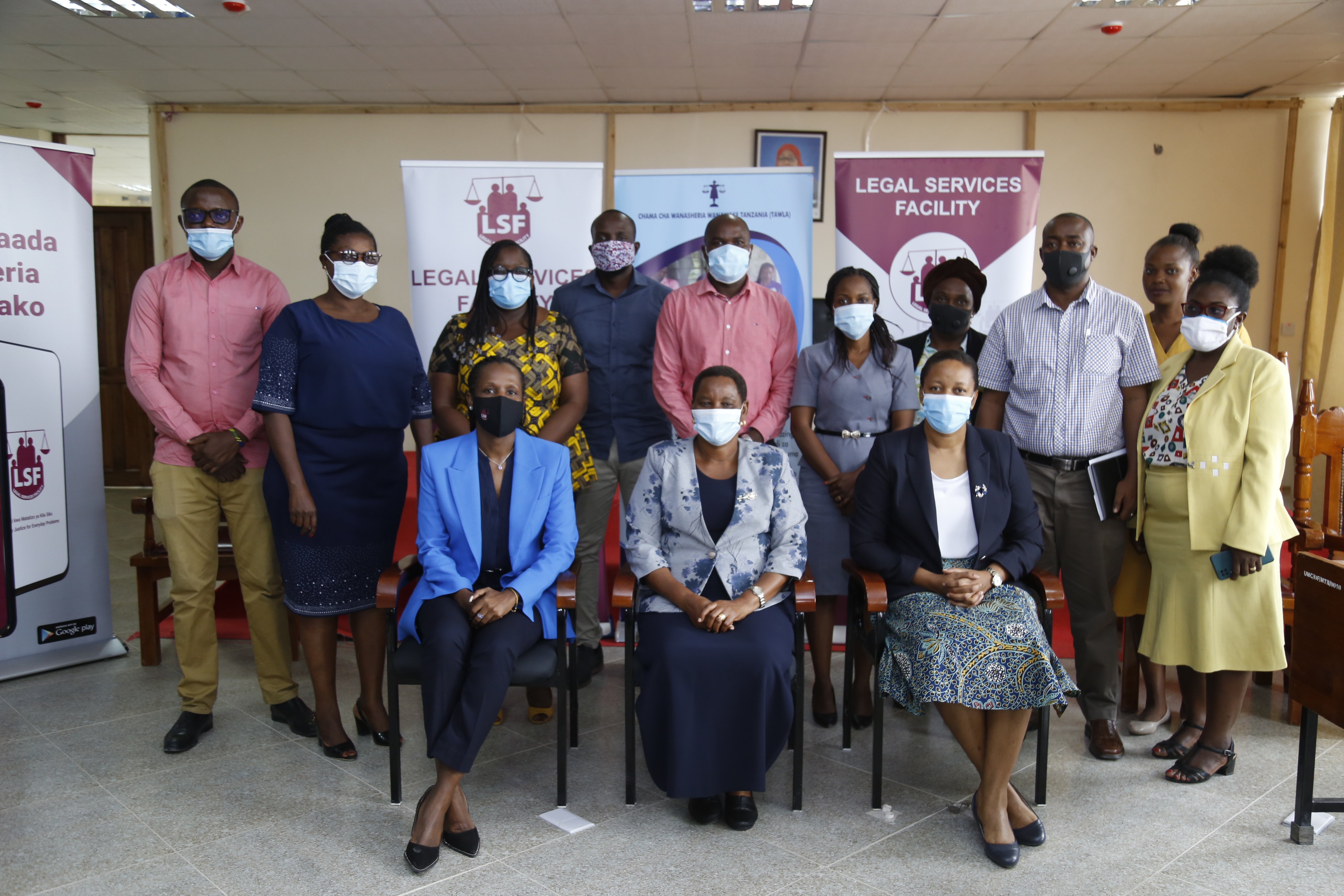 Legal Service Facility (LSF) and Tanzania Women Lawyers Association (TAWLA) have joined forces to partner with Ubungo Municipal Council to launch notable project that will make the process easier for female landowners in the Ubungo district to acquire certificate of titles (Granted Right of Occupancy) which will help them secure their economic independence. The project also aims to provide trainings to women on various land rights issues.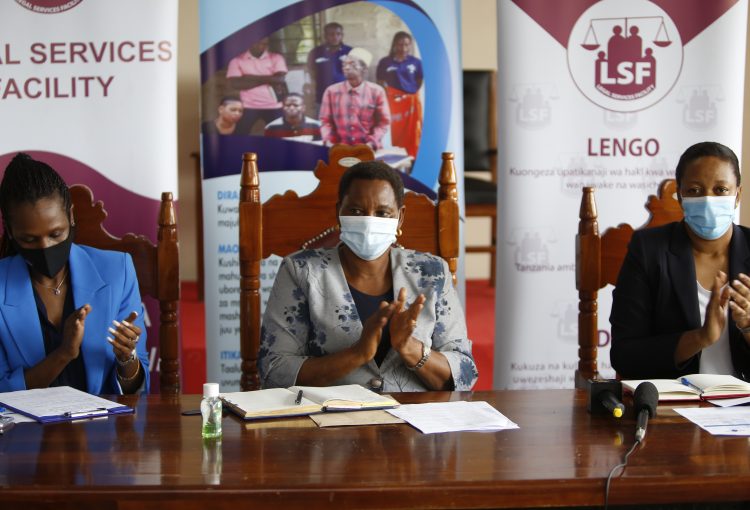 The project titled "Hati yangu Maisha Yangu" has been specifically designed to address the challenges faced by vulnerable women who own land, primarily the prohibitive costs facing them when they want to obtain certificates of titles.  This project aims to raise awareness to the community members in project areas on land rights related issues; Land /Security of tenure system, inheritance, and ownership of land, so as to mitigate the challenges currently affecting women.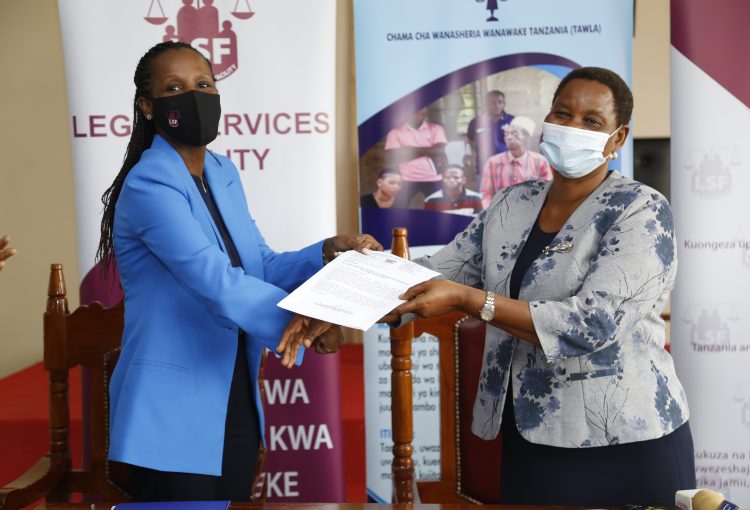 Speaking at the launch of the project, LSF Chief Executive Officer Ms. Lulu Ng'wanakilala said, "we are very pleased to design this project and to provide grants to TAWLA to implement it with the aim of improving the lives of vulnerable women so as to reduce poverty. LSF recognizes that women face many challenges including Gender based violence, unequal opportunities in economic matters, leadership but also women have a lot of responsibilities in raising and ensuring the well-being of their families."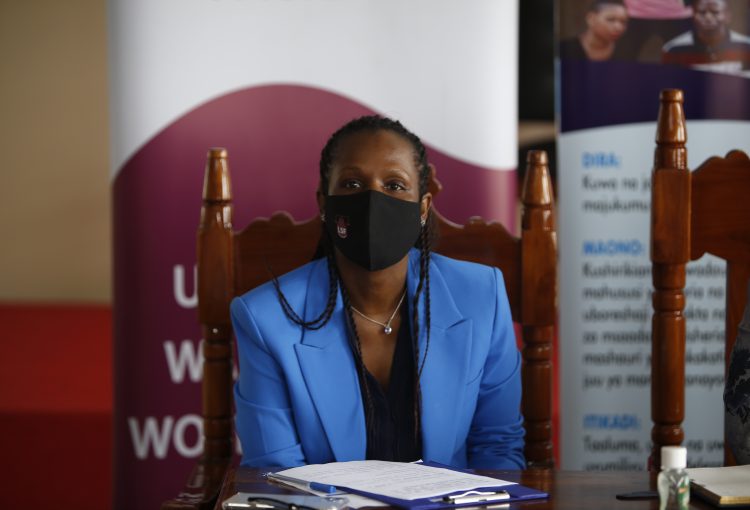 Lulu Ng'wanakilala further went on to say," LSF believe that through this program vulnerable women from project areas will be able to acquire title deeds for the plot of land that they own and use it to raise capital and promote their economic activities for the benefit of their families and the nation at large."
The project is envisaged to reach up to 2000 women raising awareness on land rights related issues and more than 300 women will get their title deed at a very affordable cost.
"During the process of regularization, LSF will cover 80% of the total cost of obtaining title deeds and the remaining 20% will be covered by project beneficiaries. This is a unique opportunity for vulnerable women living in Ubungo district to benefit from this opportunity." added Lulu Ng'wanakilala.
Also present at the launch, The District Executive Director of Ubungo District Council Ms. Beatrice Dominuo Kwai expressed her sincere gratitude to TAWLA who are the implementers of the program as well as LSF who issued grants for this program, also for identifying the challenges facing vulnerable women in the project areas and deciding to bring the program to the Ubungo district.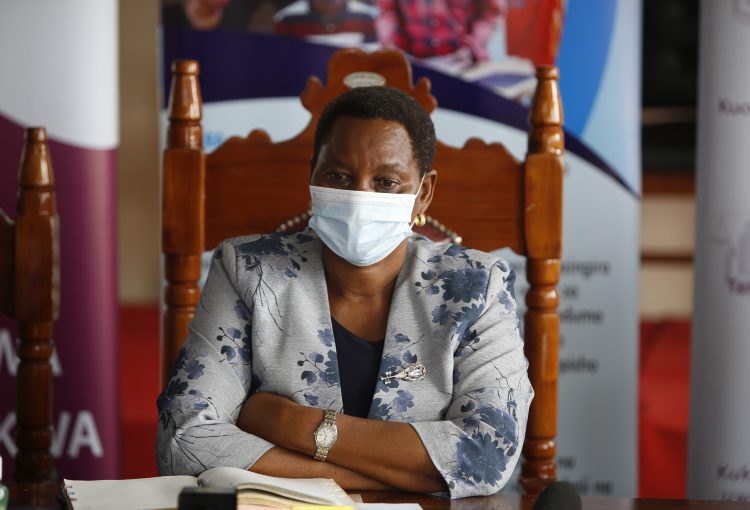 Ms. Beatrice Dominuo Kwai said: "The Government of the United Republic of Tanzania through the Ministry of Lands, Housing and Human Settlement Development has continued to implement various programs including the National Plan to Control and Prevent Unplanned Housing (2012-2021) in urban and Municipal areas. Dar es Salaam region is one of the regions that benefit from the initiative, especially in Ubungo District".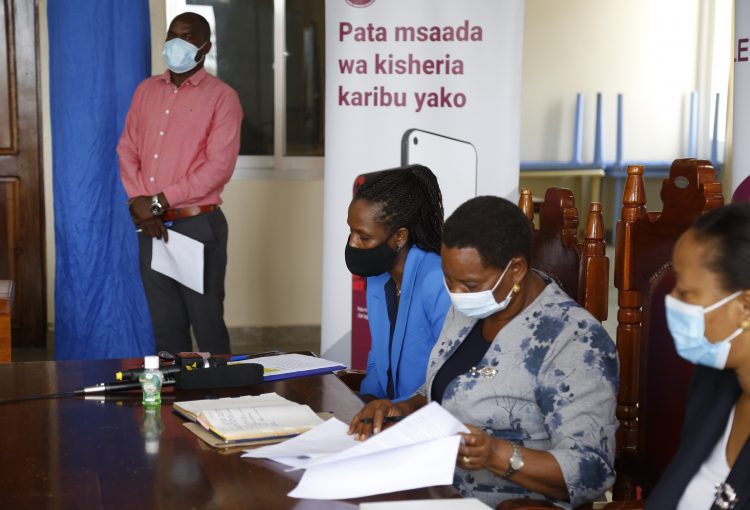 This program aimed at planning urban and municipal areas in order to facilitate development as well as security of tenure; this will reduce land disputes that have been prevailing in recent years. The exercise of Lands and housing development in Ubungo District has continued to improve with the implementation of lands housing planning and regularization programs.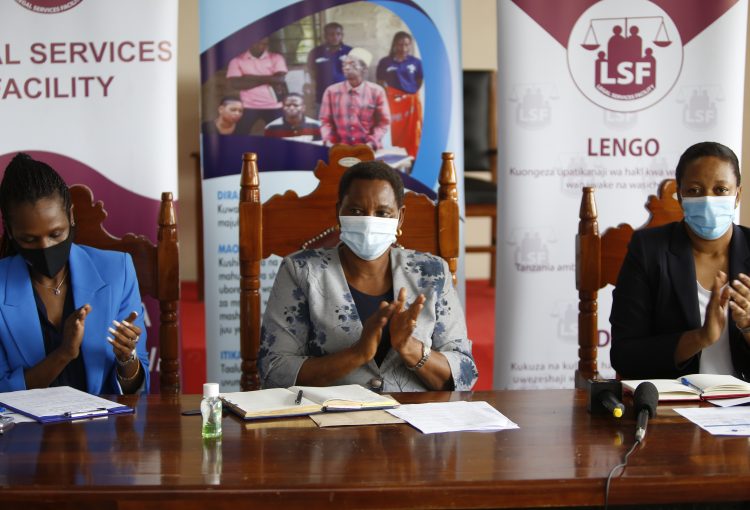 The government also continues to co-operate and work together with the Land Development and planning authorities, private sector, and development partners in implementing these programs.
This exercise goes hand in hand with cost implications. Although the government has tried to reduce the cost of land surveying, some members of the community have been unable to pay the costs. As a result, it has become a challenging impediment.
It is our hope that through this program of "Hati yangu Maisha Yangu" it will help to empower vulnerable women in Mbezi, Msigani, Kwembe, Goba and Kibamba wards to have their plots surveyed by contributing only 20% of the total costs. We also hope that through awareness raising to the community will help to change the misconceptions about women's rights to land ownership as well as increase women's awareness of land rights issues and how to use land for economic improvement. It is an undisputed fact that these misconceptions/ideologies have had an impact on most women and led to gender inequality in land tenure.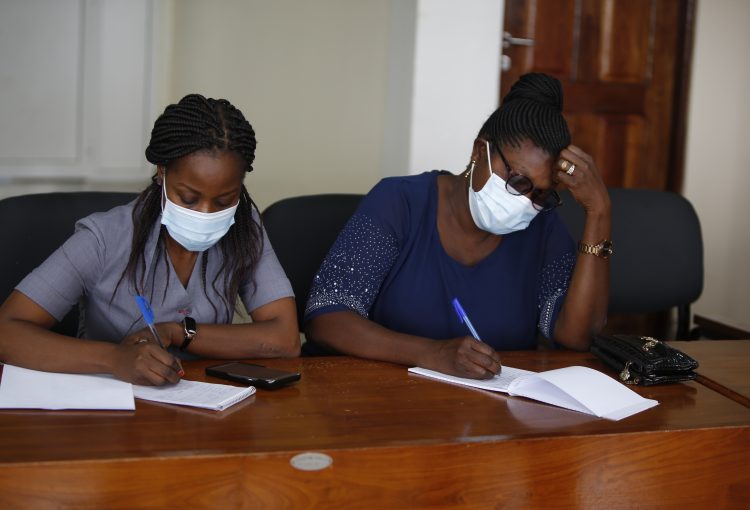 I urge women from the project implementation wards to show up in large numbers so that they can be sensitized on their rights to land ownership and economic opportunities as well as to be assessed in their areas where the barrier was the cost of surveying". she added.
Tanzania Women Lawyers Association (TAWLA), Head of Programs, Mary Richard said, "TAWLA under the support of the Legal Service Facility (LSF) acknowledges the ongoing land regularization process in Tanzania. And to ensure women land rights issues are protected TAWLA will work closely with the Office of the District Executive Director of Ubungo District Council to enable women and special groups who own plots of land to be surveyed and issued with title deeds. Increasing the awareness of women's land related issues including education on how to use land for economic improvement, sensitizing local government leaders at ward and street levels, religious leaders, and paralegals on their role in protecting women's rights and empowering women obtaining title deeds.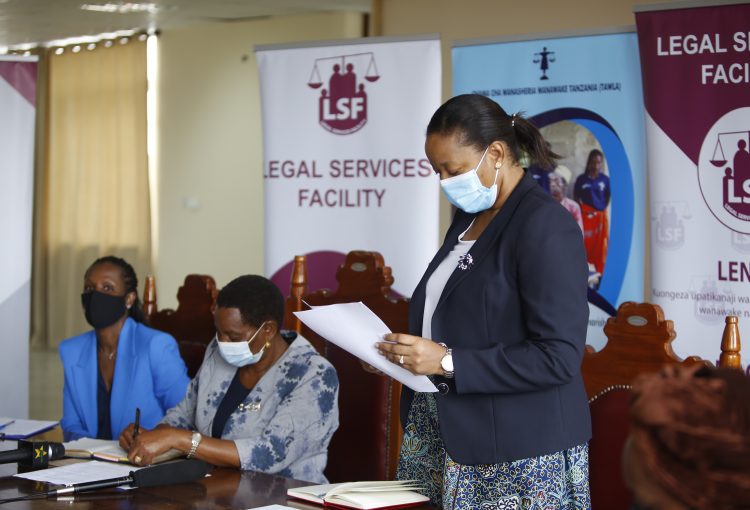 We thank the Government of Tanzania for granting us permission and cooperating with us in the implementation of this program. It is my hope that this program will contribute in reducing poverty for women especially in the wards where the program is implemented and will also enhance women's land tenure security and reduce the vulnerability associated with living on undeveloped land in urban and peri-urban areas through land regularization process. She added.
This program has been launched in Ubungo district as part of the pilot, but the aim is to implement it nationwide. To benefit from this project, vulnerable women from Mbezi, Goba, Kwembe, Kibamba and Msigani wards will be required to participate when the whole exercise begins, this exercise will target low-income women who own land but are unable to get title deeds due to the cost of obtaining a title deed.
Thanks in Advance.
Issued on August 05, 2021 by
Tanzania Women Lawyers Association (TAWLA)